We have welcomed 6 new farmers this year and we need your help to make room for more! 10 future farmers are on our waiting list!
Don't miss our premier annual fundraiser!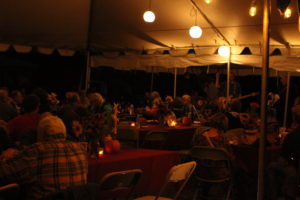 A Night at Hiram Farm Annual Farm to Table Fundraiser Saturday, September 23, 2017 5:00 to 9:00 pm  Ticket price includes open bar, farm to table organic dinner and dessert, live music, dancing, and a bonfire. 50/50 raffle, basket raffle and hand-crafted items for sale! Call or click here to order your tickets now (we sold out last year)! Get your tickets while they last!
Table for eight: $450 (covers the cost of all 8 tickets, an additional $50 donation for the farm and your name in the event program)
or
$50/person ($25 goes directly to expanding our program)
Call Hiram Farm and reserve your table or tickets now or to make a donation 330-569-3441.
Support our important mission to help individuals with developmental disabilities.